Cedar Park Immigration Lawyers
Are you seeking U.S. citizenship or applying for a visa? Do you need help navigating the complex legal immigration process? If so, contact Law Office of William Jang, PLLC today to learn about our services and how we can help. We will fight to protect your rights so you can achieve the American dream.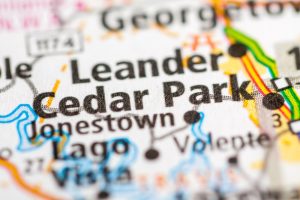 The Law Office of William Jang, PLLC understands the uphill battle you're engaged in. Whether you face deportation, roadblocks during the citizenship procedure, or issues with moving your family to the United States, you can depend on us to provide the representation you deserve. You should not pursue your case without a dedicated and knowledgeable legal team in your corner. We will stay by your side during every step to guide and support you during this challenging time in your life.
For an initial consultation with one of our Cedar Park immigration lawyers, call (512) 323-2333 or reach out to us online.
Services the Law Office of William Jang, PLLC Offers
Moving to the United States can present various obstacles. You know the goals you want to achieve but don't know how to accomplish them or even begin the process. Unfortunately, many people don't understand the benefits of hiring a lawyer. If you're confused about what you need to do to stay in or move to this country, you need someone with experience to ensure that you meet the requirements of immigration, so your application doesn't get denied.
At the Law Office of William Jang, PLLC, we offer a range of services to assist you with any immigration issue you might face. The most common include:
If you need legal representation for any of these cases or another type of matter, do not hesitate to contact us. We can review the circumstances to determine what your options are and whether we can proceed with your case.
Why You Should Hire an Immigration Lawyer in Cedar Park, TX
Many people think they can handle their immigration cases without seeking legal representation. Unfortunately, the process can be complicated and result in unfairly denied applications or unnecessary delays. If you don't have an experienced lawyer to walk you through each step, you could make an unfortunate mistake that prevents you from staying in the country or moving here permanently.
The Law Office of William Jang, PLLC can guide you through some of the most confusing and overwhelming parts of your case, such as:
Application delays – Delays can be an unavoidable issue. If U.S. Citizenship and Immigration Services makes an error processing your application, it could be months before you receive any updates. Law Office of William Jang, PLLC can look into what's holding up the process or why you were denied a visa or citizenship.
Paperwork – Pursuing an immigration case means filling out applications and forms. It can be a significant burden, especially if you don't understand what you're signing. We can help you complete the necessary documentation correctly and accurately.
Inadmissibility – You might not be allowed to relocate to the country if you have certain infectious diseases, past immigration violations, or prior criminal charges. You can count on your immigration lawyer in Cedar Park to determine whether we can pursue a waiver on your behalf to move everything along, so you're not forced to forget about your future plans.
Court proceedings – You should have a resourceful and skilled lawyer by your side to resolve any issues that might arise. If you have to go to court, we can protect your rights and provide the representation you need to get through legal proceedings.
The Law Office of William Jang, PLLC can relieve the burden you face by taking on the responsibility of the immigration process on your behalf. We can communicate with U.S. Citizenship and Immigration Services, assist you with the application, and try to resolve problems that bring anything to a standstill. You won't have to go through this frustrating and time-consuming situation alone.
Why Hire the Law Office of William Jang, PLLC?
At the Law Office of William Jang, PLLC, we believe in providing clients with high-quality representation. We will tailor our services to your unique needs and provide the personalized attention you deserve. We're available 24/7, so you can speak with us whenever you need us. You can count on open and ongoing communication from start to finish of your case.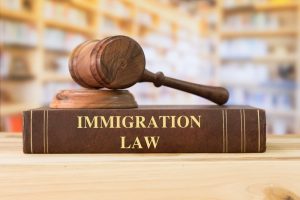 We can't guarantee results but will aggressively represent you no matter what. We're familiar with immigration laws and the steps we need to take to handle the most complex matters. No matter what we're up against, our team won't give up without a fight.
Our immigration attorneys in Cedar Park are willing to go the extra mile for you. With our decades of combined experience, you can feel confident knowing your legal team will put forth the time and effort necessary to get the job done. We will tirelessly work to resolve any issues you face and try to reach a favorable outcome in your case.
Legal Fees and Costs
Various factors determine how much you will spend on immigration services. Although you might think the best option is to pursue your case alone to save money, you could end up without your desired result. The Law Office of William Jang, PLLC believes everyone deserves to have a dedicated attorney working with them.
Whether you want to move here for your family, higher education, or some other reason, you should explore the options with help from someone you can trust. A Cedar Park immigration lawyer is a valuable resource no matter what goal you're trying to achieve. The costs you incur to turn your dream into reality will be worth it.
Speak to an Immigration Lawyer in Cedar Park
Contact us today if you encountered a problem with your immigration application or status or want to discuss how we can help you with your case. We offer dependable and compassionate services to clients around the world. Whether you already live in Cedar Park or want to relocate from another country, we'll be your advocate and fight by your side until the end.
Call the Law Office of William Jang, PLLC at (512) 323-2333 right now for an initial consultation with one of our Cedar Park immigration lawyers.