Georgetown Immigration Attorney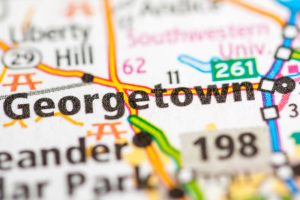 Texas is a border state and a hub for international commerce. Each year countless individuals and families come across the border to the U.S. looking for a better life. All too often, these same people are unaware that they have legal rights as immigrants.
By working with a qualified immigration attorney, you may fulfill your dreams and obtain citizenship. Our Georgetown, Texas immigration lawyers work hard to represent people who are not citizens during deportation proceedings or to assist businesses that want to hire foreign employees.
Our attorneys are adept at helping refugees with asylum applications or helping with visas and green cards. If you'd like to learn more about how our legal team can help, consider contacting us online, use our convenient live chat service, or call us at (512) 323-2333.
Don't wait to take action. Your immigration status may have time-sensitive issues that must be addressed quickly. Get in touch with the Law Office of William Jang, PLLC as soon as possible so we can start to work on your case.
Do I Need an Immigration Attorney?
You may be tempted to assume you can handle your immigration case on your own. However, the task is difficult and often complicated, regardless of your current standing within the U.S. Handling your immigration case on your own is probably not your best option.
Immigration lawyers have knowledge and experience with the complex legal system that regulates immigration law. You need to consult with an immigration lawyer if you need emergency help with an immigration matter, have been notified that the government is starting deportation or removal proceedings, or if you have been deported from the US and want to return.
An immigration attorney can help if your application has been refused or denied or if you are requesting asylum or a waiver that involves persuading the authorities to make an exception. In each of these processes, court proceedings can be complex, and you may place your immigration status in jeopardy if you try to handle it on your own.
Almost all actions with the United States Citizenship and Immigration Services (USCIS) require paperwork. In some cases, that paperwork is simple, but more often, it can be overwhelming. An experienced immigration attorney can make sure the applications are completed appropriately and filed within the correct time frame.
Immigration law is notoriously complex and confusing. Let us handle the frustrating waivers and phone calls so you can have peace of mind. Let's get your case started moving forward as soon as possible.
Our Practice Areas
There are several areas of immigration law that define citizenship and residency status. Immigration law also provides the structure for how a non-resident gains visitation rights, residency, or citizenship. When you have a question about your immigration status, you need the services of an attorney who is well versed in immigration law.
Even slight nuances can make a difference in your case. We recognize that everyone comes to us at different stages of the process, so we provide our clients with the dedicated legal care needed to meet their specific needs. We can help if your case involves the following:
How Much Does an Attorney Cost?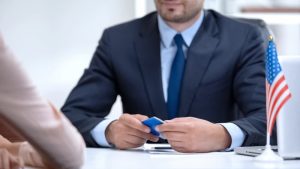 Although this is a common question, there is no clear answer. This is because every case is different. The lawyers at the Law Office of William Jang, PLLC recognize that our services are an invaluable resource for people who desire to remain in the country. When you consider the cost of an immigration attorney, it's important to remember what you might lose if you don't hire help.
Because Georgetown is a popular location for immigrants, there are many lawyers in the area who want to take your case. Our legal team is different because we are dedicated, compassionate, and detail-oriented. We recognize that these traits are necessary for the success of our clients' cases.
We also believe it is crucial to go the extra mile to provide legal representation for our clients. This has become the standard in our office. Our legal team has a deep understanding of immigration law. We have clients who come to us from all over the world in a variety of circumstances. Each one gets the personalized attention they need to get results.
How to Choose Your Immigration Lawyer
Before you hire an immigration attorney, there are several factors you should consider. You want to work with a lawyer who is personally involved in your case and with whom you have good communication. It is important to work directly with your attorney and not just through the staff.
Additionally, you want an attorney who has experience in immigration law and one who can communicate with you in your language. Immigration cases are complex, and it's crucial that language is not a barrier that gets in the way.
Your immigration attorney should keep you informed about how the case is going and answer your questions when you have them. Before you hire them, consider asking how the attorney will respond to your communications and how quickly you can expect an answer to your questions.
Contact the Law Office of William Jang, PLLC Today with Your Questions
If you are facing issues with immigration or an application for citizenship, contact our office today at (512) 323-2333. The lawyers at the Law Office of William Jang, PLLC are committed to helping individuals who are facing tough immigration situations.
We believe that you should not have to deal with the issue on your own. Our immigration lawyers know what it takes to get an application approved, and we'll use that knowledge to your advantage. If you want help from a Georgetown immigration attorney, call our office at (512) 323-2333 today or use our contact form or live chat options.