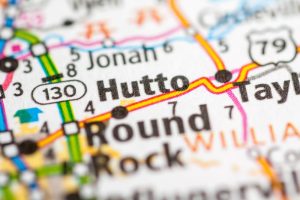 Regardless of your specific reasons, it is important that you know that immigrants have legal rights. An experienced immigration attorney can help you understand these rights and can help you achieve your dream of living in America or of obtaining citizenship once you are here. The legal team at the Law Office of William Jang, PLLC has a proven record of helping people achieve the American dream. We want to help you too.
Every year, countless numbers of individuals and families come to live in the United States from many different countries and for many different reasons. Some people come to find work. Some people are in pursuit of education. Others are looking for a kind of stability in life that they are simply unable to attain in their country of origin.
Our Hutto immigration lawyers have the experience and knowledge to guide you through the complexities of U.S. Immigration law. We are passionate about providing affordable and effective legal services for individuals and families from all around the world and have helped people from many different backgrounds and circumstances.
If you would like to find out how we can help you with your immigration journey, simply fill in our online form, use our live chat service, or call us at (512) 323-2333 today.
How We Can Help
We are experienced and skilled in all areas of immigration law and can even help you with some other legal issues as well. We will suit our legal care to meet the unique needs of your situation. We can help you with the following:
If you would like help with your case related to one of these areas, send us a message immediately or call us at (512) 323-2333 to speak with an experienced and compassionate attorney who can help you with your immigration case.
Do I Need an Immigration Lawyer?
If you are dealing with any of the issues listed above, you might think that you can handle your immigration case on your own. However, you should know that the process of immigration is incredibly complicated, regardless of what your current status within the United States might be. Some reasons you might want to seriously consider hiring an attorney are:
Court proceedings – If you are involved in immigration court proceedings, legal help is absolutely essential. If your case has made it to this point, it is likely that your immigration status is already in jeopardy. A seasoned immigration attorney can help you determine your current standing and the most effective steps to take next.
Inadmissibility – There are several reasons why the authorities may not allow you to enter the country. You may have past criminal charges, certain contagious diseases, or previous immigration violations. In some of these situations, an experienced immigration lawyer can help you seek a waiver that can allow you to enter the United States.
Delayed Application – Sometimes, applications get caught up in the bureaucracy of United States Citizenship and Immigration Services (USCIS), and the process ends up taking months when it should have taken weeks. These kinds of delays can be incredibly frustrating. An immigration attorney may be able to help you access information about the status of your application and can offer you advice about how to get your application approved.
Overwhelming Paperwork – Most interactions with USCIS involve paperwork. Sometimes these forms are simple, but generally, the amount and the complexity of the paperwork can very easily become confusing and overwhelming. An experienced legal professional can save you a lot of time and frustration.
Due to the complications of U.S. immigration law, just about everyone will fall into at least one of the above categories. That's why the assistance of an attorney can be so helpful. We can deal with the forms, waivers, and frustrating phone calls associated with your case. With an experienced Hutto immigration lawyer from the Law Office of William Jang, PLLC team on your side, you can rest assured that your case is in good hands. Contact us today for help with your case.
Why Choose the Law Office of William Jang, PLLC to Handle My Case?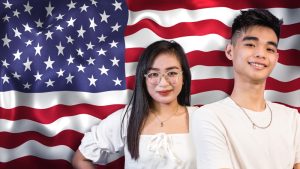 There are plenty of immigration lawyers in Texas to choose from. What makes the Law Office of William Jang, PLLC different from the rest? We are dedicated to treating each of our clients with compassion, paying attention to the details of their case, and putting all our resources behind our efforts to achieve a favorable outcome. We know how life-changing it would be for you to succeed in your immigration case, and we promise to help you in any way we can.
Furthermore, we have an unparalleled understanding of all areas of U.S. immigration law. We have made it our mission to provide the highest level of excellence in immigration legal services in the area, and we understand that this mission begins with making our clients our highest priority.
How Much Will an Attorney Cost Me?
Each case is unique, so legal costs will differ from client to client. Nevertheless, the legal team at the Law Office of William Jang, PLLC tries to make our services available to anyone who needs assistance with their immigration issues. It's also important to balance the cost of hiring an attorney against what you stand to lose if you don't get help. If you currently have a steady job in the United States, it might be worth paying money upfront for a skilled attorney who can help you maintain your work. Whatever your reasons are for wanting to be in the country, the services of an immigration lawyer are a worthwhile investment.
Contact an Experienced Hutto Immigration Attorney Today
If you are experiencing any challenges or issues with your immigration application or status, get in touch with a skilled lawyer as soon as you can. The Hutto legal team of the Law Office of William Jang, PLLC is committed to those who are dealing with challenging immigration situations, and we want to fight for your rights and interests.
Whether you would like to renew a visa, get a green card, or attain citizenship, you will have a smoother time going through the process with a skilled and compassionate lawyer on your side. The attorneys of the Law Office of William Jang, PLLC have used their experience and knowledge to get many applications approved, and we are ready to do the same for you. Contact us today at (512) 323-2333 for a consultation, and let us help you understand your legal options.