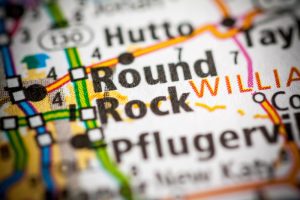 If you need assistance applying for a visa, green card, or citizenship, do not hesitate to contact the Law Office of William Jang, PLLC. We can protect your rights as a legal immigrant so you can pursue your dream of living and working in the United States. Our legal team has the experience to provide the legal representation and services you need to achieve your goals.
At the Law Office of William Jang, PLLC, our Round Rock immigration attorneys are familiar with the complexities of immigration law. We believe in giving people the opportunity to make better lives for themselves, whether they want to complete higher education or find a good job. This is something you should not have to pursue alone. We will remain by your side from start to finish of the process and provide the guidance and support you need.
Call us at (512) 323-2333 right now for an initial consultation to discuss your legal options and learn more about the services we provide how we can help.
Our Practice Areas
The Law Office of William Jang, PLLC offers comprehensive services to match your specific needs. We might be able to represent you in any of these areas of immigration law:
If you have one of these or another immigration matter you want to pursue, call the Law Office of William Jang, PLLC immediately.
Why You Need an Immigration Attorney
You might think you don't need to hire a lawyer to assist you with your immigration case. However, taking on the responsibility for your legal proceedings yourself could result in unnecessary delays or even a denied application. You should seek representation from an immigration attorney in Round Rock, TX, to handle each step on your behalf so you can avoid common pitfalls many people make.
Below are some areas the Law Office of William Jang, PLLC can handle to make this process as smooth and easy as possible for you:
Paperwork – Completing all sorts of paperwork is common when dealing with U.S. Citizenship and Immigration Services (USCIS). It's confusing for most people to understand the documentation in front of them and how to fill it out correctly. You can save yourself a lot of time and frustration by allowing us to walk you through every form, so the information on each is accurate and complete.
Delays in the application process – Sometimes, delays are unavoidable. Even if you hire an attorney, the USCIS could make an error that brings the entire process to a screeching halt. The Law Office of William Jang, PLLC can communicate with the department on your behalf to determine what's holding up your application and find a way to try to get it approved.
Court proceedings – If you need to go to court to resolve your immigration issues, you definitely need a knowledgeable Round Rock immigration attorney in your corner to fight for your rights. It's often intimidating to face a judge if you don't know what to expect and how to handle legal proceedings. You can count on our legal team to answer your questions and address any concerns you have so you feel prepared for anything that comes your way.
Inadmissibility – Prior immigration violations, previous criminal charges, some infectious diseases, and other factors could prevent you from coming to the United States. At the Law Office of William Jang, PLLC, we have the resources to determine a way around these roadblocks by seeking waivers for the specific reasons you have been denied access.
Most of our clients face challenges with one of these or another problem during the immigration process. Laws are strict and can be overwhelming for someone without experience to navigate.
The Law Office of William Jang, PLLC can relieve your burden by handling not only every complicated part of the immigration process but the straightforward ones, too, from communicating with the USCIS to resolving rejected applications. We will give you peace of mind knowing you're in dedicated and capable hands.
Why Choose the Law Office of William Jang, PLLC?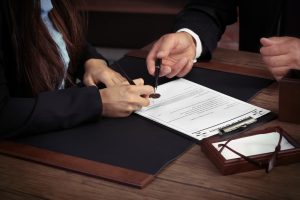 You have your choice of multiple immigration attorneys in Round Rock, Texas. All have similar experience and qualifications, but not everyone puts forth the same effort for their clients. We believe in treating our clients with compassion and respect. You will be our top priority while we're working on your case.
The Law Office of William Jang, PLLC sets ourselves apart by providing a high level of customer service to every person who hires us. We personalize our services to the unique nature of the immigration cases we take. We're even willing to go that extra mile to provide 24/7 availability so you can reach us when you need us most.
Our legal team has decades of combined experience in immigration law and uses our resources to create an effective legal strategy to meet your needs. Our detail-oriented approach allows us to find potential issues and resolve them before they become an obstacle that prevents you from moving to or staying in the country. We will work hard to try to achieve your desired outcome.
What If I Can't Afford an Attorney?
No two cases we take are the same. It's difficult to predict the costs you will incur while trying to achieve the American dream. Our Round Rock immigration attorneys want you to have the same opportunities as anyone else. We try to find a way to provide our services to those in need.
Although paying legal fees might seem like a daunting task, you should consider the risk you take by pursuing your case without the Law Office of William Jang, PLLC. You could spend months applying for citizenship without the results you want. Or you might have a job you love but face deportation because of an expired visa. Paying upfront expenses will be worth it in the long run if we can help you reach your goals.
Contact Us
The Law Office of William Jang, PLLC has a main office in Austin but serves clients from all parts of the world. Whether you're already living in Round Rock or need help applying for citizenship or a visa to move here, you can depend on us to put our experience and skills to work for you.
The Round Rock immigration attorneys of the Law Office of William Jang, PLLC are ready to start working on your case and go to battle for you. Whether you're renewing a visa, seeking citizenship, or moving with your family, you should discuss your legal options with us. We will walk you through every detail and fight for your rights.
For a confidential consultation, call us at (512) 323-2333 or contact us online.