Auto accidents can result in severe injuries requiring hospitalization, physical therapy, and additional forms of treatment. At the Law Office of William Jang, PLLC, we know how devastating it can be when you encounter a reckless driver that places you in harm's way. You deserve the opportunity to hold them liable for their actions. We could help you pursue the money you're owed so you can pay your medical bills and recover from your injuries.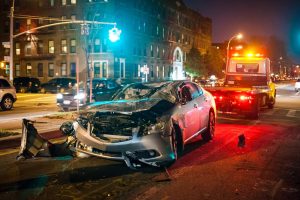 Operating a motor vehicle requires focus at all times. Reckless behavior at the wheel can create a dangerous situation for the occupants of other cars. Many car crashes result from human error. Drivers become distracted or blow through a stop sign and collide with other vehicles. When that happens, debilitating injuries and even fatalities can occur.
At the Law Office of William Jang, PLLC, our Austin personal injury attorneys understand that the aftermath of a collision can be overwhelming. You're forced to tend to your injuries and take time out of your schedule to attend doctor's appointments. The bills you receive can lead to financial strain and place you in significant debt if you can't afford to pay. The negligent motorist should be financially responsible for your expenses if they were entirely at fault for the accident.
If you want to learn more about how we can help you following a car accident in Austin, call us at (512) 323-2333 today for a free consultation.
Common Types of Auto Accidents
No one gets in their car expecting to become involved in an accident. Car crashes are always unexpected and typically unavoidable. There isn't much you can do to prevent one from happening if you encounter a careless driver. Various scenarios can arise that lead to a collision, causing injuries to you, your passengers, and anyone else involved.
The most common types of auto accidents include:
Rollover crashes
T-bone accidents
Rear-end collisions
Multi-vehicle accidents
Single-car accidents
Parking lot accidents
Hit and run accidents
Wrong-way crashes
Head-on collisions
If you were injured in any of these or any other type of auto accident, do not hesitate to contact the Law Office of William Jang, PLLC for legal representation. We can determine your legal options and create a strategy to seek the compensation you deserve.
Common Causes of Auto Accidents
Multiple factors can lead to an accident. Whenever you get behind the wheel of your vehicle, you must contend with environmental factors, road hazards, reckless motorists, and other dangers. You could find yourself on a collision course with another driver if they don't operate their car safely.
The most common causes of auto accidents include:
Speeding – Exceeding the speed limit or driving too fast for dangerous conditions prevents the motorist from having total control of their vehicle. They likely can't swerve away from a hazard or brake in time to avoid crashing into the back of a car stopped ahead.
Failure to yield – It's necessary to yield to other drivers and non-motorists in specific situations. When someone blows through a stop sign, they could crash into the side of a vehicle already in the middle of an intersection.
Driver fatigue – Driving while tired is dangerous. It leads to symptoms similar to those of drunk driving. It impairs a person's normal faculties, causing poor decision-making skills, a slower reaction time, altered sensory perception, and reduced motor skills.
Driving under the influence – Drunk driving is a serious problem that often has fatal consequences. The results of a study found Texas has the fourth-highest fatality rate for drunk driving in the country. There were 5,129 deaths related to drunk driving during the duration of the study. That's equivalent to a rate of 7.76 deaths per 100,000 residents.
Defective parts – Manufacturers might make errors during the design, construction, assembly, or manufacturing of a car part. If a faulty part ends up in a motor vehicle, it could malfunction, causing the driver to lose control and crash.
Unsafe lane changes – Changing lanes requires using a turn signal and checking blind spots thoroughly before completing the maneuver. If a motorist suddenly merges into another lane with a vehicle already in it, they could sideswipe the driver and run them off the road.
Distracted driving – The second most common cause of traffic-related accidents in Texas is distracted driving. In 2020, 2,200 people suffered serious injuries, and 364 people died in distracted driving crashes.
Tailgating –Every vehicle requires stopping distance, which is the time it takes for a driver to notice a perceived danger and apply the brakes to come to a complete stop. Following someone's car too closely prevents the driver from avoiding a rear-end collision if the motorist in front of them slows down or stops suddenly.
If you sustained an injury in an auto accident for any reason due to another driver's misconduct, contact the Law Office of William Jang, PLLC to determine whether you have a case we can take.
Compensation Available in an Auto Accident Case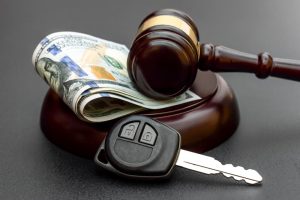 Texas is a fault car accident state. That means the at-fault driver can become financially responsible for another person's injuries and resulting losses. State law requires every driver to maintain auto insurance with minimum liability limits of:
$30,000 for injuries per person
$60,000 for injuries per accident
$25,000 for property damage
If someone else's negligence resulted in the crash, you could file a claim with their auto insurance company. The settlement you receive might compensate for your losses, such as:
Medical expenses
Physical impairment or disfigurement
Loss of household services
Mental anguish
Property damage
Lost wages
Lost earning capacity
Pain and suffering
If the settlement offer isn't enough to cover the losses you suffered, or the insurance carrier denies your claim, you could move forward with a lawsuit. Exemplary damages are only available in a lawsuit, not in an insurance claim.
Exemplary damages are a form of compensation that punishes the defendant for their wrongdoing and aims to deter similar actions in the future. If you want to receive this financial award, you must show the jury clear and convincing evidence of the at-fault driver's malice, gross negligence, or fraud.
Contact Us
If another person's negligence or intentional misconduct caused your injuries in a car crash, contact the Law Office of William Jang, PLLC right now to learn about the services we provide. We can take on the responsibility for your case so you can focus on recovering. We will provide the guidance and support you need to get through this traumatic time in your life.
Call us at (512) 323-2333 today for a free consultation with one of our dedicated and knowledgeable Austin auto accident attorneys.