If you need legal assistance drafting, modifying, or disputing a contract, contact the Law Office of William Jang, PLLC immediately. We have experience handling all areas of contract law, whether you're opening a new business, deciding on the terms of an employment agreement, or attempting to resolve a matter involving a violated contract, we can help.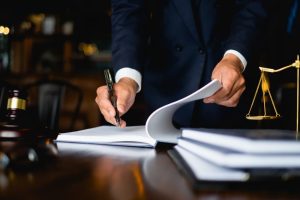 A contract is a legal agreement between two or more parties to set the parameters of an arrangement. Contracts define the obligations and benefits of each party entering into a transaction or business relationship. It's crucial to seek legal representation whenever you're dealing with a contract to ensure that you protect your interests and prevent possible issues down the road.
At the Law Office of William Jang, PLLC, our Austin contract law attorneys have the experience and resources to help you draft, enforce, manage, execute, and review contracts in your personal and business dealings. You can depend on our legal team to protect your rights during the process. We understand how sensitive this type of matter is and will provide the guidance and support you need.
Call us at (512) 323-2333 today for a consultation so we can start working on your case.
Types of Contracts
It's often best to try to avoid disputes by hiring an attorney during the drafting and review phases of a contract. However, many cases involve enforcing a contract someone else violated or litigating the matter in court. Whether you face a complex or straightforward issue regarding contracts, you should always consult an experienced lawyer to advise you on how to proceed.
The most common types of contracts the Law Office of William Jang, PLLC can handle include:
Partnership agreements
Residential purchase agreements
Employment contracts
Shareholder agreements
Non-disclosure agreements
Non-complete contracts
Business sale or purchase agreements
Operating agreements
Commercial lease contracts
Equipment lease and sales agreements
Residential lease contracts
Our Austin contract law attorneys represent companies and individuals. If you need help with any of these or another type of contract, do not hesitate to reach out to us for a consultation and learn about your legal options.
Why You Should Hire a Contract Attorney
If you or your company is preparing to enter into an agreement with another party, you should hire a lawyer immediately. Don't start the process without legal guidance. If you choose to handle the matter alone, you could end up facing various challenges in the future that affect your business, finances, or personal relationships.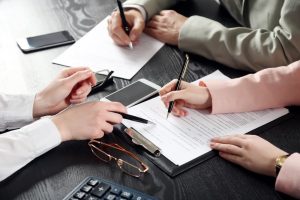 Contracts are complicated documents to draft. Using the wrong word or excluding vital terms in the final agreement could put you at risk. When you have someone in your corner with knowledge of contracts law and the skill to protect your interests, assets, and future, you could potentially avoid spending time and money on courtroom battles.
Negotiate the Terms
A contract begins with drafting the document and negotiating the terms of the agreement. Too often, business owners and individuals sign a contract with unfavorable terms because they don't understand the language or didn't review the document thoroughly.
A seemingly minor clause hidden in the fine print could negatively impact your employment or business expansion down the road. It's critical to understand every part of the contract before you sign to avoid feeling trapped by the terms later. Your lawyer can assist you through the negotiation process to ensure the terms outlined in the agreement reflect your goals and interests.
Build and Maintain Relationships
Whether you enter into a contract as an employee, company, business partner, or residential buyer with another party, you're trying to reach specific goals. A well-drafted contract could benefit both of you as long as you agree to work together and treat each other fairly.
If you can preserve your personal or business relationship, you could end up with more opportunities in the future that contribute to your long-term success.
Mitigate the Risk of a Contract Dispute
When most people sign a contract, they don't assume a dispute or lawsuit will arise in the future from an opposing party. Legal disputes cost everyone involved a lot of time, money, and effort.
As long as you carefully create a document that meets everyone's needs and clearly defines each party's duties and obligations, you could avoid litigation that drains your funds and ruins your relationship.
Draft an Enforceable Contract
A contract won't mean much if you can't enforce it from a legal standpoint. That means the document should include all necessary terms and valid signatures. Slapping together an unenforceable agreement could allow another party to violate their responsibilities and prevent you from doing anything about it.
A legally binding contract should include these elements:
Offer – An offer is a written or verbal promise one party makes to another.
Acceptance – If the other party agrees to the offer, both parties can proceed with finalizing the terms of the contract. However, if one person proposes alternate terms, negotiations must continue.
Consideration – Contracts require an exchange. That means one person offers something in exchange for something else. For example, an employer pays a salary to an employee for meeting their work-related obligations.
Mutual obligation – A valid contract must bind both parties to the agreement.
Legal competency – Each party should have the capacity and competency to understand and agree to the terms of the contract. A minor child or person with minimal mental capacity is not competent to sign a contract.
Protect and Preserve Your Rights
The Law Office of William Jang, PLLC will do everything in our power to protect your rights. However, even if we draft a solid contract, someone might choose to breach it anyway.
A breach of contract claim is a complex issue. You likely have multiple assets or personal interests you want to protect from the other party. If that happens, we will review the circumstances to determine a strategy and do what's necessary to protect you during the dispute.
Contact Us
If you have a contract issue you need to resolve, contact the Law Office of William Jang, PLLC right now. We can provide the legal representation necessary to draft, enforce, or review the agreement you have regarding a personal or business matter. Our legal team will advocate for your rights and fight to protect your interests.
Call (512) 323-2333 for a consultation with an Austin contract law attorney from the Law Office of William Jang, PLLC today.