Austin Family Law Lawyers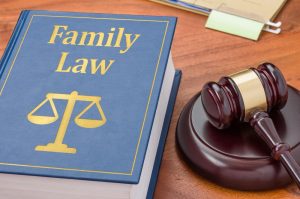 Our family is at the center of our lives. We share some of our best and worst moments during our lives with our loved ones. So when issues arise in regard to our families, it can be stressful, overwhelming, and sometimes devastating.
When you and/or your spouse decide that it's time to go your separate ways, you need an attorney who can represent you and advocate for your desires so that you can reach a favorable outcome in your divorce. If you're hoping to expand your family by adopting a child, you need an attorney to help you through the complicated adoption process that can be fraught with hurdles. The Austin family law lawyers at the Law Office of William Jang, PLLC can help.
We are experienced in representing spouses in divorce and those seeking to adopt children. We can help you navigate these delicate issues with the compassion and care that you deserve. Call us today at (512) 323-2333 or contact us online for a consultation.
Family Law Matters That We Handle
At the Law Office of William Jang, PLLC, our family law lawyers represent clients in their divorce as well as clients who are seeking to adopt someone into their family.
Divorce
We know that when divorce happens, it's stressful, even if you welcome the divorce. Whether only one spouse has chosen to divorce or the divorce is mutually agreed upon between you and your spouse, emotions between two people who were once happily married can run high.
Divorcing spouses are preparing to embark on a new journey. But before they can move forward with their life, they have to divide their property and resolve any other issues, such as spousal support, child support, and child custody if the spouses have children together. This is why divorce proceedings can become hostile and contentious. While some divorces are amicable, the divorce process can be confusing and is exhausting for most people.
Different avenues can be taken to resolve a divorce, including going to court or through alternative dispute resolution (ADR). Alternative dispute resolution includes mediation and arbitration. During court hearings and in ADR, it's beneficial to have an experienced divorce attorney present who can advocate for your interests, such as you keeping certain property in the divorce and receiving or paying a fair amount in spousal maintenance. From the beginning of your divorce process, our skilled attorneys can help you through the road ahead. We will work to help you reach a favorable outcome and finalize your divorce as seamlessly as possible.
Filing for Divorce in Texas
To initiate a divorce in Texas, one spouse has to file a petition with the court. There are a few requirements you have to meet before you can file for divorce.
First, you have to meet Texas residency requirements. You have to be a resident of Texas for at least six months and a resident of the county in which you intend to file for at least 90 days.
You also have to have grounds to file for divorce. In Texas, there are seven different grounds for divorce:
Irreconcilable differences
Adultery
Separation for at least three years
Mental confinement of a spouse
Cruelty
Abandonment
A spouse's felony conviction
Divorce in Texas is only granted if it's based on one of these seven grounds. Whichever spouse files for divorce has to provide evidence supporting the grounds on which they're filing.
After filing for divorce, the spouse who filed will have to notify their spouse of the pending divorce by serving them with divorce papers. Proceedings to separate marital property and determine issues such as spousal maintenance, child custody, and child support will occur if the divorce is contested. These issues can be resolved either in ADR or in court. If the divorce is uncontested (both spouses agree on all relevant divorce matters) and these issues were resolved before filing, spouses may avoid a protracted court battle altogether and may be issued their divorce decree fairly quickly.
Adoption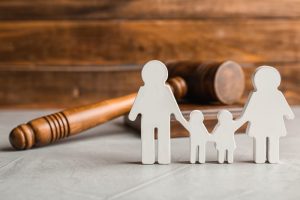 Both private and public adoptions have to follow guidelines and laws set by the state agency that oversees them. There are steps that prospective adoptive parents have to take, and throughout the process, there can be legal hurdles that prospective parents must tackle. Our adoption lawyers have experience helping hopeful adoptive parents clear these hurdles, ensure their rights, and successfully complete the process of adoption so they and their new child can move forward with their lives.
Adopting a child is one of the most sentimental and happiest moments in any parent's life. You commit yourself to nurturing and loving a child that's not biologically related to you for the rest of your life. But even though hundreds of thousands of children are waiting to be united with loving parents, the adoption process can be challenging and can take some time.
The Adoption Process in Texas
The Texas Department of Family and Protective Services (DFPS) endeavors to promote the welfare and safety of children and oversees the state's adoption process.
To adopt a child in Texas, there are several requirements that you have to meet. You have to be over 21 years of age and must complete an application containing detailed information about your personal history, current life, and family background. Being unmarried doesn't disqualify you from being able to adopt a child. You also have to undergo a background check, and a similar check has to be done on any other adults in your household. You'll have to attend training conducted by Child Protective Services and commit to a home study, which is a visit to your home by DFPS staff.
If you meet all the requirements for adopting a child, a child may be placed with you. This isn't the end of the process, however. While the child is with you, a social worker will conduct additional home visits to ensure that the child is in great care. Ideally, after a review of the social worker's report, a prospective adoptive parent will be approved to have their adoption finalized.
Call the Family Law Lawyers at the Law Office of William Jang, PLLC Today
If you are considering filing for divorce or have been served with divorce papers or if you're considering adopting a child, the family law attorneys at the Law Office of William Jang, PLLC are the best advocates to have in your corner.
Call us today at (512) 323-2333 or contact us online for a consultation.