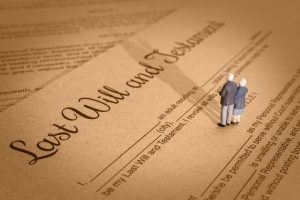 These regulations, called the Estates Code, can be confusing for a layperson to understand. If you are considering making your will, your best bet is to contact an attorney who knows how to format a will and ensure it meets all the legal requirements. At Law Office of William Jang, PLLC, our Austin will attorney can write your will so that everything is included and left to those you want to have your assets according to your intentions. Reach out to us today to get started.
Everyone is familiar with the "last will and testament." It's a frequent part of murder mysteries and dramatic movies. In reality, making a will is less dramatic and has more legal steps than movie directors lead you to believe. Writing your will so that your belongings go to the people you want means your will has to follow certain regulations.
Who Can Write a Will?
In Texas, anyone can draft a will if they meet three basic requirements:
You must have legal capacity. This means you're over the age of 18, have been lawfully married, or are a member of the armed forces of the United States. Because it is possible to marry or enter military service under the age of 18 with parental consent, those individuals can draft wills that dispose of their personal property.
You must have testamentary capacity. This means you are mentally able to understand that you are writing a will, that the purpose of a will is to dispose of your property, how much property you have, and who you are giving your property to.
You must have testamentary intent. Your purpose in writing the document must be to create a will that distributes your property after you die.
In cases where the person writing the will, the "testator," has dementia or Alzheimer's, the attorney helping draft the will may ask them several questions regarding their understanding of what they are doing and their property. If the person knows the extent of their property and their relationship to the property and their heirs and other beneficiaries, they are still able to write a valid will.
Valid and Invalid Wills
Texas recognizes two types of wills. A will does not have to be drafted by an attorney or printed on any specific type of paper. The requirements have to do with how the will is written and, most importantly, how it is signed.
Attested wills are usually typed or computer-printed. The testator must sign in the presence of two witnesses over the age of 14, who must also sign in the presence of one another. The purpose of the signatures is that the witnesses are swearing or "attesting" that both saw the testator sign the will and that they saw the other witness see the testator sign the will.
In an attorney's office, the attorney and one of the staff members often attest to the will. The witnesses should not be beneficiaries of the will. If the testator cannot sign the will themselves, they should direct someone else to do so in the presence of two witnesses.
Holographic wills are entirely written in the testator's handwriting. No part can be typed, printed, or written in another person's handwriting. The testator must sign the will. A holographic will does not need to be witnessed.
A self-proving will is either of the two wills that includes an affidavit signed by the testator and the two witnesses. This affidavit states that the testator and the witnesses swear under oath that they were all signatory to the will on the date indicated. This affidavit can be used in court to "prove" or verify the signatures without the witnesses having to return to court if the will is challenged.
What If I Change My Mind?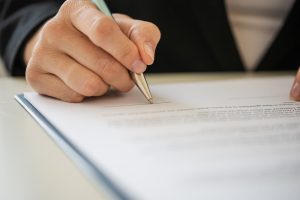 There are several ways to alter your will later if you decide you want to change beneficiaries, if your property changes, or for other reasons. Making changes to your will is more difficult than creating one to begin with.
Destroy it. If you have the only copy, you can completely destroy your will. If there are multiple copies, you must ensure everyone who has one knows you have destroyed the original.
Create a new will. You must include language that specifically revokes any existing wills.
Write an amendment to your will. This is called a "codicil." A codicil can be added to your will at any time and can revoke portions of your will, alter existing portions, and add new beneficiaries. A codicil must be signed and witnessed like the original will.
Handwritten notes on a will might be admissible under certain circumstances. They are valid on a holographic will if they can be shown to be in your own handwriting. They are valid on an attested will if they match your "like formalities," that is, they follow your known preferences and intentions, and if "void" or "canceled" or similar strike-throughs appear on relevant portions of the will.
How We Can Help
If all this seems a bit overwhelming, you may want to consider legal help. Writing your own will can be risky unless you are certain there will be no challenges or you intend to leave everything to a single beneficiary. If you have several heirs or a large amount of property to divide, you should always consider legal assistance in writing your will.
The compassionate and experienced lawyers at Law Office of William Jang, PLLC will go over your property distributions with you and explain your options and alternatives carefully. We will make sure that your intentions are clear in the legal language and that everyone will understand what you want when the will is read.
A will is your final opportunity to have your wishes expressed when you are no longer here and the one time when you cannot explain what it is that you want. Your will must do the speaking for you. Our team will make sure that the last document you leave will tell your family and friends exactly what you wanted them to hear.
When it is time to write your will, call Law Office of William Jang, PLLC at (512) 323-2333 or write to us online to set up your initial consultation. We are waiting to help you with your will and any additional legal paperwork. If you have a will and want it reviewed or amended, we can help you there, too. Contact us today.