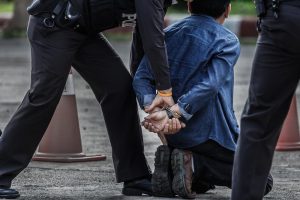 Assault is a serious criminal offense in Texas. You could face significant penalties, such as imprisonment and fines. Even if the case gets dismissed or the jury acquits you of the charges, the arrest alone is enough to affect your life negatively. The stigma could follow you and interfere with your ability to find employment or a place to live.
You should contact a criminal defense lawyer immediately following an arrest. With adequate legal representation, you could get the charges dropped or sentencing reduced.
What Is Assault Under Texas Law?
According to Texas Penal Code § 22.01, assault occurs when someone:
Intentionally or knowingly threatens another person with bodily injury, including their spouse;
Recklessly, knowingly, or intentionally causes someone bodily injury, including their spouse; or
Knowingly or intentionally engages in physical contact with another person even though the offender knew or should have known that the victim would consider it offensive or provocative.
Depending on the circumstances, you could face various assault charges, such as:
Simple assault
Aggravated assault
Aggravated assault with a weapon
Domestic violence
Harassment of a public servant
Discharging a firearm
Sexual assault
Aggravated sexual assault
Terroristic threats
Penalties for an Assault Conviction in Texas
The courts use sentencing guidelines to determine the appropriate penalty for assault. Multiple factors could affect the severity of the sentence, including:
Type and severity of the crime
Whether the offense caused someone's bodily injury or death
Defendant's criminal history
Whether there was a weapon used to commit the crime
Assault charges can be either a misdemeanor or felony. Misdemeanors are less serious than felonies. Sentencing depends on the level of the misdemeanor or felony offense.
Misdemeanor Assault
A misdemeanor assault consists of three classes with these penalties:
Class C misdemeanor – Up to a $500 fine
Class B misdemeanor – A maximum of a $2,000 fine, no more than 180 days in jail, or both
Class A misdemeanor – No more than a $4,000 fine, up to one-year imprisonment, or both
Felony Assault
A felony assault is more serious than a misdemeanor assault and comes with severe penalties. Sentencing depends on the degree of the felony:
State jail felony – Up to a $10,000 fine, 180 days to two years in state jail, or both
Third-degree felony – A maximum of a $10,000 fine and between two and ten years in the Texas Department of Criminal Justice
Second-degree felony – Up to a $10,000 fine and two to twenty years in the Texas Department of Criminal Justice
First-degree felony – No more than a $10,000 fine and five to 99 years or life imprisonment in the Texas Department of Criminal Justice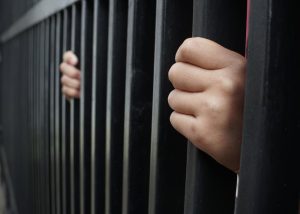 Enhanced sentencing is available for repeat and habitual offenders facing a first, second, or third-degree felony charge. That means the court can increase the prison term based on the defendant's prior convictions and the timeframe between the current conviction and previous convictions.
For example, a third-degree felony assault charge could increase to a second-degree felony sentence if the defendant has two prior state jail felony convictions on their record.
Common Defenses Against Assault Charges
The prosecutor's job is to prove you are guilty beyond a reasonable doubt. That means your criminal defense lawyer must find a way to instill doubt in the juror's minds with witnesses, expert testimony, evidence, and other means.
The most common defenses used in assault cases include:
The defendant didn't know the victim would find the actions offensive or provocative
The alleged offense didn't injure anyone
The defendant committed the crime in self-defense or defense of others
Law enforcement performed an illegal search and seizure
An alibi places the defendant elsewhere during the crime
An eyewitness wrongly identified the defendant
The offense occurred because of duress or coercion by another person
The victim consented, or the defendant had a reasonable belief of the victim's consent
The arresting officer didn't read the offender their Miranda rights
The victim lied about who attacked them
Contact an Austin Criminal Defense Lawyer Today
The Law Office of William Jang, PLLC has decades of experience defending clients against assault charges. We understand how scary an arrest can be and the consequences it causes in your life. You could face jail time, fines, and other serious consequences.
Our legal team will review your case and create a strategy to defend you during the trial. We always use a personalized approach to tailor a defense that meets the unique needs of the case. We will fight hard to try to get the charges dropped and secure your freedom and future.
If you face assault charges in Texas, call the Austin criminal defense attorneys of the Law Office of William Jang, PLLC at (512) 323-2333 today for a confidential consultation about your defense.