Five Reasons Why You Need an LLC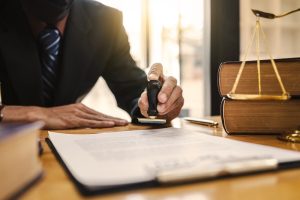 There is a range of benefits to forming an LLC, whether you're starting a new business or restructuring an established company. An Austin Business Formation Lawyer at the Law Office of William Jang, PLLC can help you understand how this type of entity works and why it is vital to create your LLC the right way to protect yourself, your business, and your interests.
A limited liability company (LLC) is a legal entity used to own and operate a business. Structuring a new or existing business this way can protect the owner from becoming personally responsible for liabilities and debts. An LLC combines various characteristics of a sole proprietorship or partnership with some elements of a corporation.
Send us a message right away to set up an initial consultation if you would like advice on how to set up your business as an LLC.
Below are five primary reasons you should consider forming a limited liability company.
Avoid Double Taxation
A C-corporation or S-corporation are subject to double taxation. That means business owners must report all profits and losses separately on their business tax returns and individual tax return. Any profit received by a corporation must be taxed before distributing to the owners. Then the owner reports their share of profits on their personal tax return, which is also subject to being taxed.
However, as an LLC, you are subject to pass-through taxation. With pass-through taxation, you don't have to pay corporate taxes. Instead, profits from an LLC can pass to its members for reporting on personal tax returns. Profits are subject to taxation only once a year at the member's individual income tax rate.
Protect Personal Assets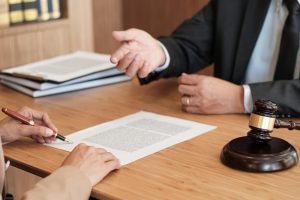 When you structure your business as an LLC, you protect your personal assets from being used in any lawsuit against your company. For example, if a creditor sues your business, your house, car, bank accounts, and other personal property remain protected from being used to pay back the debt you owe. The only assets at risk are the money in your business bank account and business property.
Startup companies often form as LLCs to protect personal assets. This can be especially important when someone is just starting out in a new business venture and doesn't have the money to pay off debts or settle a lawsuit.
If you own your own business, an Austin Business Formation Lawyer at the Law Office of William Jang, PLLC can help you understand how to pay less tax and protect your assets. Fill out this online form to set up an initial consultation.
Better Credibility
You add credibility to your business when you structure it as an LLC. It's a more formal business structure than a partnership or sole proprietorship. Other people will recognize that your business is credible and might place more trust in you as an owner.
Additionally, an LLC appearing in the name of a company makes it more attractive to customers. When they know it's a legitimate business, they might feel more comfortable buying your product or service. You show you took the time, energy, and money to create a formal entity instead of slapping together an unincorporated business.
Flexibility in Ownership
You have minimal restrictions on how to structure owning and managing an LLC. Other entities, such as S-corporations, limit the number of owners they can have to 100 or fewer. Additionally, owners of an S-corp can't be non-U.S. citizens or another company.
An LLC allows the ownership structure to be any of the following:
Multi-member business managed by the members
Single-member LLC
Multi-member structure with management by a manager appointed by other members
Easier to Form than Other Business Structures
Establishing a business as a corporation or another legal entity can be complicated. Corporations often require holding annual meetings, assigning formal officer roles, recording company minutes, and creating bylaws.
When you structure your business as an LLC, the process is much simpler. All you need to do is follow these easy steps:
Choose a name for your business
Appoint a registered agent
File a Certificate of Formation
State law doesn't require creating an operating agreement. However, you might choose to file one anyway. It outlines how an LLC plans to conduct business. You also have to obtain an Employer Identification Number from the IRS if your LLC has more than one member.
It's also easier to maintain an LLC than other legal entities. All you have to do is file an annual report. Filing a report is necessary to maintain your business's status as an LLC. You can also include changes you made during the year, such as your business's address and phone number. An annual report keeps your LLC in good standing and compliant with state laws.
Contact Us
At The Law Office of William Jang, PLLC, our lawyers have decades of combined legal experience. We can assist you with the process of starting your new company or establishing an LLC for your existing business. Our legal team can handle the paperwork, filing, and other requirements of creating your new legal entity so you can focus on day-to-day operations.
If you want to discuss how to create or restructure your business as a limited liability company, contact The Law Office of William Jang, PLLC immediately. We can meet you for a confidential consultation to explore your options and advise what you can do to protect yourself and your business. Call us at (512) 323-2333, send us a message to chat live, or fill out this online form to schedule a consultation. We're available 24/7 to speak with you.