Austin Business Formation Lawyer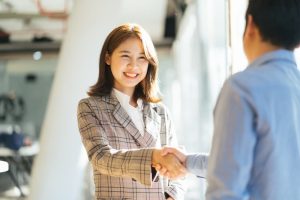 Austin is a thriving city and Texas is a business-friendly state, so it's no wonder businesses of all sizes want to set up shop here. Unfortunately, all too many business owners don't take enough care at the outset when choosing the structure for their organization. Not only can the wrong business structure cost your business money, but you also need to make sure you're in compliance with Texas' business regulations, no matter which type you opt for.
To make sure you choose the right structure for your business and you don't run into trouble with state regulators, you'll want help from an experienced Austin business formation lawyer. The Austin attorneys of the Law Office of William Jang, PLLC have extensive experience helping aspiring entrepreneurs choose the right business entity for their needs and navigating Texas' business regulations. If you have any questions along the way, we'll be available to answer them and provide the guidance you're looking for.
The earlier you speak to a lawyer before starting your business, the more help we can provide and the easier it will be to head off any potential problems. Contact our office today or call (512) 323-2333 for a consultation with one of our attorneys.
Factors to Consider When Choosing the Structure of Your Business
Every business's needs are different, so there's no one-size-fits-all answer for the "best" way to structure your business. Here are a few factors to keep in mind when choosing how you want to set up your business:
Taxes — There are different tax requirements for different types of businesses. You want to find the structure that helps you keep your taxes to a minimum while making sure you're following the necessary local, state, and federal regulations.
Liability — Ideally, you or your business will never have to worry about being sued by a customer, vendor, employee, etc. But accidents happen, and it's important that you and your business are protected in the event of a lawsuit. We can help you find the right structure to protect you, your employees, and your assets if you find yourself involved in litigation.
Raising capital — As your business grows and evolves, you may need to raise additional capital to expand your operations, purchase new equipment, hire more employees, and so on. Your business structure plays a key role in how easy it is to raise money and bring in new investors, so make sure you have a structure that makes it as easy as possible for you to grow.
Level of control — Some business owners, particularly as a business is starting out, like to be involved in day-to-day management as well as overseeing long-term duties. Others prefer a more hands-off approach. Whatever your preference, your business's structure can either separate management from ownership or keep them intertwined, but you need the right structure to suit your needs.
What Types of Business Entities Are Allowed in Texas?
There are many different types of business entities allowed under state law. Here are a few options to consider when starting your business:
Sole proprietorships — One of the easiest and quickest ways to set up a business in Austin is to establish a sole proprietorship. In a sole proprietorship, you have complete control over your business, but you're also responsible for all of your business's financial debts and liabilities. The good news about sole proprietorships is that you don't need to file much paperwork to set one up. If you're doing business as yourself under your name, there's no paperwork to worry about. If you're not doing business under your legal name, though, you'll need to file a DBA ("Doing Business As") form with the county where your business is located. Certain types of businesses may also require a business license.
Partnerships — If you don't want to take on all the risk of starting and running a business yourself, a partnership may be the way to go. A partnership is an agreement between two or more parties to share in the financial liabilities and profits from a business. There are two broad types of partnerships allowed under Texas law:

General partnership — In a general partnership, all the partners split the profits and losses from the business equally. The partners also share all of the business's debts and liabilities. General partnerships are usually treated the same way as sole proprietorships under state law, so there's usually minimal paperwork involved.
Limited partnership — Under a limited partnership, general partners share equally in a business's profits and losses, while the financial liabilities for limited partners are capped at their initial investment in the partnership. This type of arrangement offers a lot of flexibility for growing businesses. There are a few extra requirements for establishing a limited partnership in Texas. First, each partner must pay a $200 filing fee. Second, the partnership must carry at least $100,000 in liability insurance at all times. Third, the business must have "LLP" somewhere in its name.

Corporations — Business owners looking to minimize their personal liability or make sure their company can keep going after their death may choose to set up their business as a corporation. There are certain tax advantages that may apply to corporations in Texas, and the owners of a corporation benefit from personal liability protection. However, there are strict requirements for setting up a corporation in Texas, including filing certain documents with the Texas Secretary of State.
Limited liability companies — A limited liability company, or LLC, is a hybrid business model that offers benefits of both partnerships and corporations. Like with corporations, the owners of an LLC have personal liability protection. And like with limited partnerships, the owners of an LLC are only responsible for their initial investment in the company. Setting up an LLC in Texas requires filing Articles of Organization with the Secretary of State.
Why Hire a Business Formation Lawyer?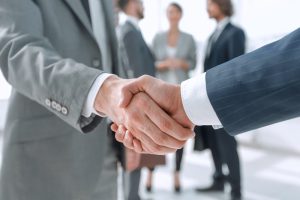 Technically, you could take care of the necessary paperwork to set up a business yourself. However, the paperwork involved in setting up a partnership, corporation, or LLC can be fairly complex, and any mistakes could significantly hurt your company. Furthermore, you want to make sure your interests are properly protected. An experienced Texas business formation attorney can make sure all your necessary paperwork is filed correctly and review the documents to make sure you have the legal protection you need.
Still have questions about setting up a business in Austin? Contact the Law Office of William Jang, PLLC today by calling (512) 323-2333 or visiting our contact page.