Business Partnership Formation Lawyers in Austin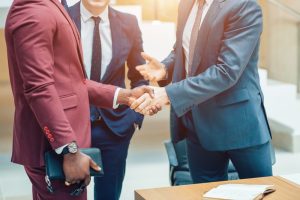 If you are going to start your business with one or more other people, you might consider forming a partnership agreement. The experienced business partnership formation lawyers at the Law Office of William Jang, PLLC in Austin will help you navigate the process of creating your partnership and navigating the necessary regulations.
Call us today at (512) 323-2333 or contact us online for a confidential consultation with a skilled legal team member.
What Is a Partnership?
A business partnership is an association of two or more parties who will work as co-owners of a for-profit business. The state of Texas recognizes the creation of a partnership in the context of several facts and circumstances, including:
Shared ownership of property
Shared gross income and debt obligations
Shared profits
Specified intents of each individual within the partnership
Agreement to contribute money or property
What Are the Different Types of Partnerships?
Partnerships can take three different forms in Texas:
General partnerships – This is the most common type of partnership, in which two or more people team up to operate a for-profit business. Partners don't need to file documents with the Secretary of State in this type of agreement. However, if the business name differs from the surnames of all the partners, they will have to file an assumed name certificate (also known as a DBA or "doing business as") within the county where the business maintains an office. If the partners operate from different counties, they must file a DBA with the clerk of each county where they do business.
Limited Partnership – This type of partnership comprises at least one general partner and one limited partner. A limited partner is an investor responsible for the business debt only up to the amount they have invested, while a general partner runs the business with profit in mind. The partners must register this type of partnership with the Secretary of State.
Limited Liability Partnership – This structure allows general partners to be liable for debts and lawsuits only up to the amount they have invested in the business. The partners must also register this type of business with the Secretary of State.
What Are the Advantages of a Partnership?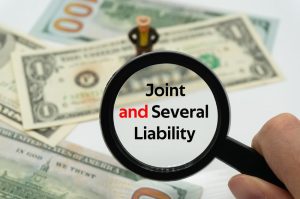 A partnership is an excellent option for those looking for a simple, versatile structure for their business. Relative to a corporation, the paperwork is far less time-consuming. By electing one of the above options, you can also choose an appropriate level of personal protection against business debts.
Furthermore, the tax structure for partnerships is far simpler because individual partners report the profits and losses of the company on their personal tax returns, which eliminates the problem of corporate double taxation. This can make partnership a particularly attractive option for a startup business.
However, you should also remember that all partnership members may be subject to joint and several liability if sued. If someone sues an individual partner, but that partner does not have any money, the plaintiff may rightfully sue any of the other partners to recover their compensation.
Speaking with an experienced attorney early on in the process can help you lay out your partnership agreement in a way that minimizes the potential for misunderstanding in the months and years to come.
How Is a Partnership Formed?
A legal partnership in Texas may be created by a written document or an oral agreement, or it may even be implied through the actions and conduct of the parties in question. While it is not technically necessary to establish formal paperwork to form a partnership, engaging a knowledgeable business formation attorney who can help you create a written partnership agreement is highly advisable. This document will explicitly outline the powers, rights, and duties vested in each partner before they commence operations in a new business.
Specifically, the document should address:
The initial and future contributions of each partner to business operations (e.g., money and physical assets such as real estate)
Ownership percentage of each partner
How profits will be split
How losses will be allocated
The duration of the partnership
Description of each partner's management duties
Rights to intangible assets such as intellectual property
Exit strategy if a partner dies or wishes to leave the partnership
In the excitement of forming a new venture, new business partners often have difficulty foreseeing problems that may emerge at a future date. If drafted correctly, the partnership agreement will address any potential ambiguities that may arise.
Partnership Disputes
Our attorneys represent partners at all partnership stages, including when disputes arise within the business. We can help parties restructure the operation to make it more agreeable. If the partnership is beyond reconciliation, we can help one partner buy the other out. Alternatively, we can assist with the dissolution of the business and the allocation of assets and liabilities. If necessary, we can also represent you in contested court proceedings.
How the Law Office of William Jang, PLLC Can Help
When starting your own business in Texas, one of the first questions you need to ask yourself is what type of business structure you want. Choosing the right structure will help you protect your assets and your business, save you money in taxes, and prevent you from getting into trouble at some point down the line. It is also essential that you comply with Texas business regulations.
Because there is no paperwork necessary to form a general partnership in Texas, it is technically feasible to create your business on your own. However, many people who attempt to do so end up making mistakes that cause significant damage to their company and expose their personal assets to liability. An experienced business formation lawyer in Austin can help you ensure that you are setting up your business in a way that helps protect you, your assets, your ideas, and your products.
When you need the help of a professional business partnership formation lawyer, call the Law Office of William Jang, PLLC at (512) 323-2333 or contact us online for a confidential consultation.
We look forward to helping you with your exciting new venture.
Related posts: