What You Need to Know About a DWI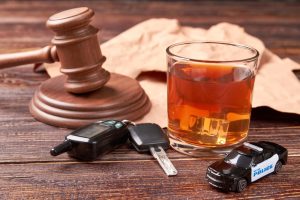 Driving while under the influence is a serious charge and being convicted of the crime comes with significant consequences. A DWI conviction can impact your ability to drive, your employment opportunities, your housing options, and more. Additionally, a DWI conviction could threaten your liberty, given the possible penalty of jail time.
If you're charged with a DWI, you should obtain adequate legal representation to defend you in court. You have inalienable rights that need to be protected and you don't want to do say or do anything that could compromise your ability to mount as strong a defense as possible.
Penalties for Driving While Under the Influence
The penalties for a DWI conviction vary based on whether the current DWI conviction is your first one or you've had several DWI convictions prior.
If this is your first DWI conviction, you could be fined up to $2,000 and sentenced to jail for up to 180 days. If this is your second DWI conviction, you could be sentenced to jail for up to one year and fined up to $4,000. If you have committed your third DWI offense and been convicted, you face a $10,000 fine and a maximum ten-year prison sentence for a 3rd-degree felony.
Beyond the legal consequences of being convicted of driving while under the influence, there are long-term and potentially life-long effects of having a misdemeanor or felony conviction on your record.
One consequence that can have a widespread negative impact on multiple parts of your life is the suspension of your driver's license. For first-time convictions, you could lose your driver's license for up to one year. For second and third-time DWI convictions, you face having your driver's license suspended for up to two years. This can be a major hurdle for you and could hinder your ability to travel to work, to doctor appointments, to participate in hobbies, and get to do other activities on which your livelihood depends.
Speaking of employment, because many employers perform background checks, your DWI conviction could reflect negatively on you as a prospective employee. Some employers won't hire people who have been convicted of crimes. Depending on your occupation, such as one that requires a high-level security clearance or one in which driving is a primary duty, your DWI conviction could severely compromise your ability to keep your current job.
Similarly, certain housing options (particularly apartments and some government housing) require background checks, and a felony conviction could cause you to be denied a lease.
Defenses for Driving While Under the Influence Charges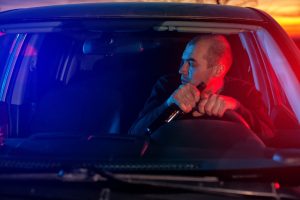 One is to question how your blood alcohol concentration (BAC) level was tested. Typically, when a driver is pulled over by law enforcement and is suspected of being under the influence, the law enforcement officer will conduct a field sobriety test. Depending on how the driver responds, the law enforcement officer will administer a breathalyzer test to determine your blood alcohol concentration.
If you're charged with driving while under the influence, you'll want to hire a defense attorney with experience handling DWI cases right away. Your best chance of beating a DWI charge is to provide a compelling defense that casts doubt on the evidence against you. There are several defense strategies that an experienced defense attorney may consider.
An experienced defense attorney may review the police record on how the breathalyzer test was administered to determine whether the test was administered properly. If it wasn't, your attorney can raise serious questions about the test being used as evidence based on the possibility that it's invalid and could potentially have the evidence thrown out. If this is the primary evidence for your DWI charge, there's a chance it could lead to a dismissal of the charge or an acquittal.
Similarly, if a BAC blood test was administered, your defense attorney could examine the results to determine if the testing was performed correctly. If there are questions regarding how your blood was tested, your defense attorney could raise an issue as to the reliability of the test results.
While more difficult to support, your defense attorney may determine that it's warranted for them to raise an issue of the legality of the traffic stop at which the field sobriety and breathalyzer tests were administered.
Contact an Attorney to Help With Your DWI Case
If you've been charged with a DWI, hire an experienced defense attorney right away. You need to protect your rights, and a defense attorney can help ensure that your rights aren't infringed upon. We may be able to help you avoid a conviction or minimize any penalties you may face if convicted.
Call the Law Office of William Jang, PLLC today at (512) 323-2333 to speak with our knowledgeable and dedicated DWI defense attorneys.