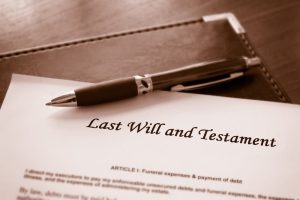 A last will and testament, or "will," is one of the most popular options Texans use to plan their estate. When you write a will, you appoint a personal representative ("executor") to oversee your estate and provide them with specific directions to distribute your property after you pass away. While a will can be a powerful tool if properly produced, another option may be better for you in some circumstances. Today, we'll discuss the pros and cons of using a will to plan your estate.
The Cons of Having a Will
Wills Aren't Private
When someone passes away with a will, probate proceedings begin. A judge will first determine if the will follows the law. If it does, the executor must identify the decedent's heirs, pay final expenses, settle claims, hear challenges, and distribute the remaining property as the decedent directed.
Once probate proceedings conclude, the decedent's will becomes a part of the public record. Anyone can access it from the appropriate county's court clerk by providing the decedent's name and paying a fee.
If you would rather keep proceedings private, you may want to consider creating a trust instead of writing a will.
Wills Don't Have Tax Benefits
So long as a will is written correctly, tax proceedings can be straightforward. However, a will does not share the same tax incentives as certain types of trusts.
For example, you set up an irrevocable trust and transfer a vintage car into it. The trust now owns the vehicle, meaning it is not a part of your estate and, therefore, not taxable income. However, the drawback of this option is that you would not be able to take the car out of the trust.
Other trusts, such as charitable lead or remainder trusts, might be eligible for partial tax deductions, including estate and gift tax incentives.
Wills Can Be Challenged
Since probate proceedings are public, anyone can file a lawsuit to challenge your will's validity so long as they have the proper reason. Some potential challenges include:
Someone coerced the testator into writing or making significant alterations to the will.
The testator wasn't of sound mind or didn't understand what they were signing.
The will is missing a required element, such as a signature or a witness.
Texas law gives interested parties two years to file their challenge from the time the court admits the will into probate.
The Pros of Having a Will
Wills Get You Out of Intestacy
"Intestacy" is when someone passes away without a will, trust, or another plan for their estate.
After someone dies intestate, a judge will appoint an executor (usually a surviving spouse or child) to distribute the decedent's property according to Texas law. It's common for the entire estate to go to the decedent's spouse or get split evenly among all surviving heirs.
Intestate proceedings can be lengthy, and the court will not necessarily award your property to the people you'd like to receive it. While a will doesn't avoid court proceedings for your heirs, you will still make your voice heard.
Wills Can Include Funeral Preferences
Many of our clients will choose to plan their final wishes alongside planning their estate. With the flexibility of a will, you can outline both of these preferences in a single place. This can include information such as:
Whether you desire a burial or cremation
The space you own at a cemetery or columbarium
A plan you've already purchased from a funeral director
Your preferences for a memorial or funeral service, if desired
You can list your final wishes with as much detail as you desire. For example, some testators list the title of a favorite hymn they want to be played or sung at a service.
Wills Can Provide for Your Children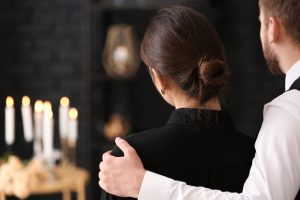 The last thing we want to think about is leaving our children behind. However, if you choose a will to plan your estate, you can establish a clear plan to provide for them in a way trusts cannot.
If you have children, your estate lawyer will advise you to include a guardianship clause in your will. You can designate a person you'd like to take care of your children and establish a "testamentary trust" to reserve assets for their care. Similarly, you can add a guardianship clause and testamentary trust for your pets' care.
Contact a Wills and Estate Lawyer in Austin
If you're thinking about making a will as a part of your estate plan, contact the wills and estates lawyers at the Law Office of William Jang, PLLC in Austin.
We're ready to answer your questions, discuss personalized estate planning strategies, and assist you in drafting, reviewing, or amending your will. Make your final wishes heard.
Call our office at (512) 323-2333 for an introductory consultation.
Related post: